Vending (Hot Dog) Carts | G500 Hot Dog Cart | GC100 Hot Dog Cart | Custom Vending Carts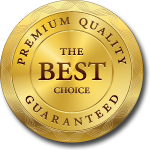 Silver Star Metal Fabricating has been manufacturing premium quality vending carts since 1984. We have built and shipped thousands of carts all around the world. Our carts are designed and built to be heavy duty which last for years in even in the most harsh environments. They will stand up to daily abuse from rain, snow, salt, and dirt since they are constructed primarily of stainless steel. All components we use in our carts are commercial quality and designed to last trouble free for years.
Every vending cart we build begins at the design stage. At this stage our designers and engineers use CAD to layout the components and provide our customers with a visual concept before we put the cart into production. This stage is important since it allows us to properly place the vending cart components at the proper locations to satisfy both the requirements of our customer and safety regulations. After being approved for manufacturing the cart begins with a rigid steel frame as shown below. The heavy duty axle is then attached and we begin to put together the various components. The body panels, doors, interior walls, floor, paddle locks, char-broiler, and counter top are all constructed using food grade stainless steel.
While the cart is being manufactured we work directly with the Electrical Safety Authority (ESA) and the Technical Standards & Safety Authority (TSSA) for any electrical and gas related approvals that may be required. This ensures a safe product is always delivered to the customer. We also check for any imperfections in our design which may lead to poor durability or functionality of the cart. Above all we ensure the cart passes all health and safety standards.
At Silver Star Metal Fabricating we want our customers to be happy with our final product. We know we did a good job when customers return to purchase another mobile food service product.