Food Trucks | Build Quality | Safety Standards | Our Customers | Pricing & Lead Times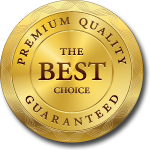 Owning a food truck has become one of the most lucrative businesses in North America. The business is essentially a restaurant on wheels. The food truck goes where the hungry customers are. The overhead on a food truck is low compared to a brick-and-mortar restaurant which requires a building and expensive staff. A food truck also has no worries of rising land property taxes. A successful food truck owner can easily earn over $50,000 a year.
The key is to develop a tasty unique menu that customers can't resist!
Get it right the first time!
Silver Star Metal Fabricating has been manufacturing premium quality food trucks since 1984. We are the original food truck builder in the Greater Toronto Area (GTA) that has put hundreds of trucks on the roads of Ontario. Our food trucks are built with all the key elements that make a successful business. We have put our experience in designing and fabricating commercial kitchens into the limited space of a food truck. These heavy-duty commercial interiors are easy to operate, clean, and maintain. When you buy a food truck built by Silver Star Metal Fabricating, you are buying a restaurant quality commercial kitchen inside a vehicle. Professional chefs have known for years that stainless steel offers the most hygienic surface for food preparation. It's no coincidence that all commercial restaurant kitchens have stainless steel throughout. Why use anything else?
At Silver Star Metal Fabricating we want our customers to be happy with our final product. We will not build a product unless we are satisfied of the final quality. Our reputation is just too important. We proudly display our logo on all our mobile food products. This logo signifies our long standing commitment to quality and higher standards. Simply put, we are professionals in our trade.
What are the costs of starting a food truck business?
Getting your food truck business off the ground will require approximately $50,000 – $100,000 in initial investment. At Silver Star Metal Fabricating we retrofit the complete food truck from a bare empty step van. Since all of our food trucks are custom, the owner always has complete control over the equipment, layout, and design. As with all of our mobile food service products, Silver Star Metal will provide help and advise as needed. We believe the customer should always have the choice to purchase the truck, generator, and equipment if they choose to do so. These costs are broken down for you below for budgeting purposes:
Used Step Van – $6,000 – $35,000
Finding a used truck is the first step. This first step is important since you need to be comfortable with the reliability of the used vehicle. Do your research and you will avoid having to spend thousands to repair the vehicle in the near future. Many used step vans are at the end of their service life so choose wisely. In our experience it is difficult to determine the life remaining on a used vehicle, for this reason Silver Star Metal Fabricating does not supply the used vehicle. Although a used step van will allow you to start your business with less upfront capital a new step van will give you years of loyal service. Used step vans can be found at the following places:
AutoTRADER
eBay
Craigslist
Kijiji
Used Light Truck Dealers (Paramount Truck Sales, Humberview Trucks, etc.)
Truck Auctions
Generally the lower the kilometers, the higher the cost. In addition to the mileage you should look for any rust, cracks on the body, tires condition, and suspension. It would be wise to get the truck inspected by a mechanic you trust prior to your purchase. You will also need to consider the length of the truck. The size of the food truck is also important since you need to fit the equipment and be able to work comfortably inside. A typical food truck is 16 Feet, however, 18 Feet allows more preparation room and equipment space. For more tips, see our FAQ page.
Generator – $3,500-$12,000
The next important item to consider is whether you will require a generator or operate from land power only. An onboard generator is the most typical and allows you to setup shop anywhere. If you decide to do without an onboard generator, you will always need either an external generator or a land hookup. Choosing the appropriate generator depends where it will be placed on the food truck. The best food truck builders mount the generator inside the skirt which maximizes interior space. The size of the generator will depend on your power requirements. Remember this is a mobile product and cannot possibly have all the equipment of a full kitchen.
Once you determine your power requirements choose a high quality generator that is designed for the task. Some generators are designed to run in emergency situations only; not designed for daily use. These are commonly referred to as "Standby" or "Backup" power generators. A "Primary" or "Continuous" power generator is designed for daily usage. The difference between these generators is similar to commercial and residential food equipment. For more information on standby and primary power generators see our FAQ page.
In addition not all generators are designed for mobile use. Poor quality generators provide "dirty power" (fluctuating voltage & frequency) that will damage sensitive equipment leading to warranty problems. A Commercial Mobile generator is the wise choice here. Although a Recreational Vehicle (RV) generator will work, we recommend a Commercial Mobile generator that will provide years of loyal service and high quality power output that won't damage the equipment inside the food truck. Commercial Mobile generators are found in fire and emergency trucks, utility and telecom fleets and other specialty vehicles. Since the onboard generator is the heart of the food truck we choose a manufacturer with a long history, good reputation, and excellent service such as Cummins Onan. Cummins Inc. is a global leader that manufactures, distributes and services engines, fuel systems, controls, air handling, filtration, emission solutions and electrical power generation. Headquartered in Columbus, Indiana, USA, Cummins services customers in more than 160 countries through its network of 550 company-owned and independent distribution facilities, and more than 5,000 dealer locations. The Cummins Onan brand is found on generators and products manufactured for the RV, marine, commercial mobile and residential generator markets.
Stay away from discount brands that offer no parts, service, or warranty. Deciding whether the onboard generator will be diesel, gasoline, or propane fueled will be the next decision. This depends on many factors such as the output power required. Make sure to choose a generator that can be configured to feed from an external fuel tank. Many residential generators are designed with an integrated fuel tank, this design is not appropriate for a food truck since it limits the operating time dramatically.
But what about Honda generators? Honda generators are still considered to be "standby" power generators. This link to Consumer Reports even has a user comment describing failure at about 2000 hours.
Below are product information sheets for Cummins Onan generators used in past food trucks:
RV Generator Set – Quiet Gasoline Series RV QG 4000 – 1 Year (1000 Hour) Warranty
Commercial Generator Set – Quiet Gasoline Series QG 5500 – 2 Year (2000 Hour) Warranty
Commercial Generator Set – Quiet Gasoline Series QG 7000 – 2 Year (2000 Hour) Warranty
Commercial Generator Set – Quiet Diesel Series QD 10000 – 2 Year (2000 Hour) Warranty
All Cummins Onan Commercial Mobile generators offer a limited warranty that covers virtually everything except routine maintenance for the first two years you own your generator set, or the first 2,000 hours of operation, whichever comes first. In addition, it includes a free 90-day adjustment policy, which provides that Cummins Inc. will make minor adjustments to your new generator set during the first three months you own it – free of charge!
Food Equipment – $2,500 – $20,000
The food equipment you select for the food truck will depend on your menu. Choosing commercial quality equipment is essential. In Ontario, you will require equipment clearly marked by a recognized regulatory authority such as CSA, UL, or ETL. This equipment will likely operate on propane fuel and require a certified gas technician to install. Any gas-fired equipment should also be modified for mobile usage. This involves the securing of components that may shift or dislodge during transport, such as the gas burners. Residential refrigerators and freezers may be used to reduce overall costs but commercial units will last longer and offer better service plans. For more information on commercial and residential appliances see our FAQ page.
Fire Suppression System – $1,500 – $3,500
All gas-fired cooking equipment will require a fire suppression system with a gas safety valve interlock. The health and safety department will require this before you receive your venders permit. Silver Star Metal Fabricating works with leading professionals to install a certified fire suppression system. Safety is always our first priority.
Customization of Truck, Installation of Equipment, (Gas, Electric, & Fire) Approvals
The conversion of the step van into a custom food truck, installation of equipment & generator, and approvals for Ontario are done by Silver Star Metal Fabricating Inc. This conversion process can take anywhere from 6 – 10 weeks. Silver Star Metal Fabricating offers guidance on the vehicle, food equipment, and generator selection. As a metal fabricator we design, manufacture, and install the various metal components. Using our skilled certified staff we complete all the electrical, plumbing, and gas piping on site. As a certified TSSA fuels contractor we do not outsource this important step and provide a complete propane inspection on completion. We are proud to display our approvals from the TSSA, ESA Field Evaluation, Transport Canada, and Independent Fire Certification Authorities. Once the food truck is completed you can rest assured that we will stand by our workmanship and provide support, training, and modifications as needed.
Graphics Wrap – $2,000 – $ 6,000
A quality full vinyl graphics wrap is highly recommended. A professional graphics wrap will help attract new customers to your brand and distinguish you from your competition. Although Silver Star Metal does not provide this service we have worked with many professional graphics wrap companies over the years. We would be happy to refer you to one of them.